Congratulations to Margaret Atwood! This, on the release yesterday of her sequel to The Handmaid's Tale! I am SO excited to read this!
I was maybe 19 when I purchased this paperback copy in a grocery store check out aisle in 1986. People used to read more then–paperbacks this size were ubiquitous–there were carousels of them everywhere.
My friends and clients are now urging me to watch the critically acclaimed Hulu TV series. The quilt fabric above is an homage to Alias Grace, another Atwood novel, this about a murder scene and a quilter–it is the book that led me to becoming an art quilter.
Listen here for an excellent interview with Ms. Atwood, and the creator of the Hulu series on The 1A with Joshua Johnson. I love it that she is getting so much press and for a woman who is an elder to be celebrated and glammed-up is thrilling.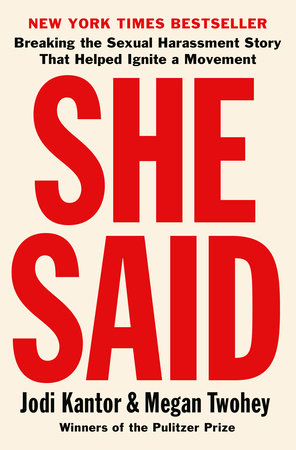 Also yesterday, She Said by Jodi Kantor and Megan Twohey was released–these are the courageous journalists at the NY Times who broke the Harvey Weinstein story last year, and did a great job giving us context in which to understand the #MeToo movement. Watch their interview on PBS here.
Both of these books dove-tail and share themes such as: how women are adversely impacted by the abuse of power of men; and how women cut each other off at the knees all the time, participating voluntarily in their own dis-empowerment.
One of the most memorable sounds, in my memory, of my first read of The Handmaid's Tale, back in the '80s, is how unreliable Offred sounds as a narrator–and I was critical of her, as a young woman, for not saying or doing more–she is our only way of knowing what horrifying thing happened to make the nightmare of Gilead possible. That is not to blame Offred, or make her an unworthy heroine; if anything, it makes her sound more authentic as a person trapped in a totalitarian regime where no one can be trusted–obviously she is not going to sound reliable! The absence of authentic personal power and personal agency guarantees it. Offred remains an excellent example of an unreliable narrator in fiction; this is a great topic for a literary essay so get to it if you are of school age and need a topic.
Now, as I re-read this book in my 50s, I hear in Offred's literary voice a related, real-sounding voice of uncertainty and lack of trust and faith. Before I was a life coach, I interviewed survivors of abuse, assault, terror, natural disaster, violence, war–this as a clinical social worker; and in the stories, a thread sometimes of pernicious self-doubt about the decisions that were made to survive– coulda, woulda, shoulda–was a constant theme.
Over and over again these lovely, decent people told me the same story they ran in their own heads: they questioned their participation in the trauma, in the assault, in the attack–always questioning what they could have done to save themselves and others from harm or death, always in this endless loop of self-blame, never considering the many other variables–most significantly–what the human brain will do to survive. Which is: anything. The inability to trust oneself often leads later to a cascade of dis-epowering decisions.
Living in a totalitarian regime like the Handmaid's Tale is like living in a never ending assault–and Margaret Atwood uses her powerful imagination to give it a powerful voice in Offred. Now when I hear Offred, I still hear her unreliability, and marvel at it's successful use as a literary device–wow, she can tell a tale that hooks you in with that voice! But I also hear Offred in the context of real human voices I have heard, reflecting on their powerlessness and lack of trust. Margaret Atwood used her powerful imagination to let Offred speak to us in the way that she did: I am so looking forward to the new voices in The Testaments.